The mini bob has been showing what it can do for 40 years now. Born of ideas and creativity in Austria in the 1970s, the mini bob, also known affectionately in the Alpine region as the "Zipflbob", lives on today thanks to the ideas and creative inspiration of the enthusiastic fan community. However, one thing has been paramount right from the start... MAXIMUM FUN for young and old alike with the original mini bob.
mini bob – why the original?
Successful and unchanged since 1976
Since its development in the 1970s, the mini bob has gone through many evolutionary stages to reach the form – the perfection – that it has maintained unchanged to the present day.

The mini bob has been manufactured in this perfected design in Germany since 1976. Even back then, function, design, durability and environmental compatibility were all taken into account in choosing the material and in production.

Consequently, the mini bob has an ergonomic seat shape and a perfectly formed handle, ensuring maximum fun and safety for the young and the young at heart.

Thanks to its control stick and its special shape, the mini bob can be steered with precision and is quick and easy to master. Its intuitive control method means that it delivers riding enjoyment in abundance from the very first minute.

In terms of the material, it was ensured that the mini bob was phthalate-free (no plasticisers) years before the introduction of relevant legislation. To this day, the mini bob continues to pass the strictest material and safety tests without any problems.
Recently honoured with the Bob.art Industry Award 2014
It is not just in Formula One that a combination of weight, speed, stability, perfect balance and design is a guarantee of victory!

In contrast to copies of our product, this guarantee has been applied to the original mini bob right from the start. This means that you are guaranteed to have the most fun possible and ride safely at the same time.


Invented in Austria – Made in Germany
Since its invention in the 1970s, the mini bob has been manufactured exclusively in Germany. This ensures that the exacting requirements on this high-quality product are fulfilled, thereby guaranteeing users the maximum in safety and service life.

The original mini bob is a quality product to be enjoyed for generations – not just a boring old plastic toboggan.


.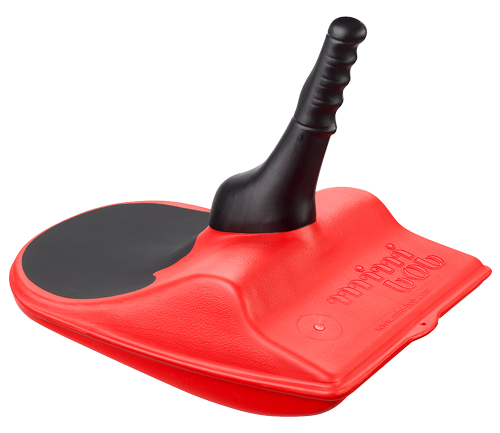 Want to become a retail partner?
Do you have a bricks-and-mortar retail outlet or an online shop?
Become a mini bob retail partner! Sell the original...